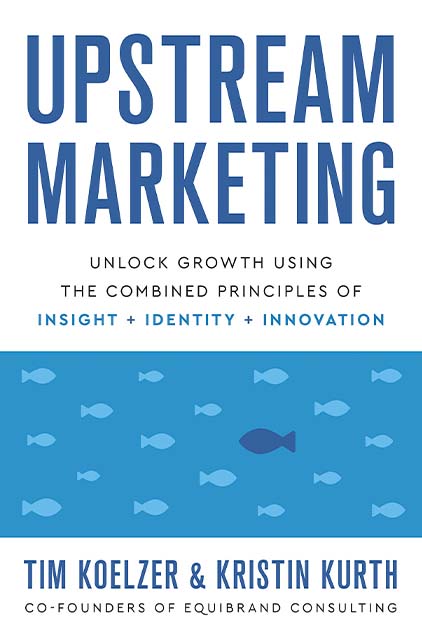 Upstream Marketing
Unlock Growth Using the Combined Principles of Insight, Identity, and Innovation
10min
reading time /
15min
listening time
About the Summary
Upstream Marketing is a book centered on the best practices, research, case studies, and analysis informed by more than twenty years of experience from its authors in helping transform client brands and businesses through their work at EquiBrand Consulting, a top management consultancy. It represents a deep dive into the fundamentals of upstream marketing, or the process of identifying and fulfilling customer needs through insight, identity, and innovation.
In This Summary You'll Learn:
How 7 leading companies innovate, find insights, and establish their identity — and how it has led to their success.
How to identify and fulfill customer needs through the strategic implementation of insight, identity, and innovation.
The 7-step marketing framework that's made hundreds of companies successful.
How upstream marketing, applied correctly, can impact the health, growth, and success of any organization.
Buy the book at Amazon