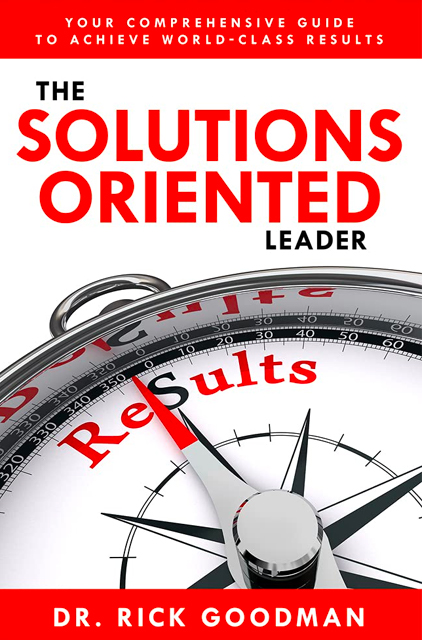 The Solutions Oriented Leader
Your Comprehensive Guide to Achieve World-Class Results
About the Summary
Dr. Rick Goodman spent two years traveling around the world, spending time with top leaders, CEOs, and entrepreneurs who had been responsible for creating and developing multi-million-dollar businesses with great leaders who had built outstanding teams and retained employees for years. In The Solutions Oriented Leader: Your Comprehensive Guide to Achieve World-Class Results, Goodman shares the wisdom he gained on that journey and gives readers the 'secret sauce' to transform teams into rockstars.
In This Summary, You Will Learn:
Seven traits of truly inspiring leaders.
Six changes you may need to make to your leadership style today.
How to hire smart to assemble your dream team.
What hurdles impact employee retention.
The five habits of engaging leaders.
Buy the book at Amazon