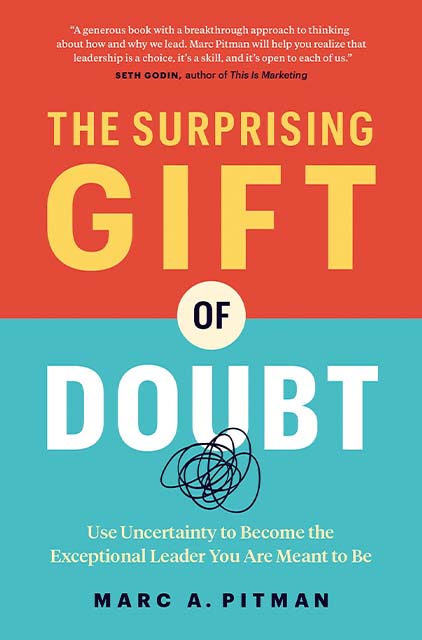 The Surprising Gift of Doubt
Use Uncertainty to Become the Exceptional Leader You Are Meant to Be
10min
reading /
14min
listening time
About the Summary
No matter how many milestones we hit or career successes we achieve, we all struggle with lingering feelings of doubt— doubt in our abilities, doubt in our leadership, and doubt in what we're capable of achieving. In The Surprising Gift of Doubt, author Marc Pitman doesn't just help readers conquer that ever-present imposter syndrome. He goes even further to help leaders and future leaders harness those feelings of inadequacy and turn them into a rare level of leadership. Along the way, Pitman reveals that the feelings of doubt we experience at various stages in our careers are actually signs that we're on the verge of a major breakthrough.
In This Summary, You Will Learn:
How to move from imitative leadership to a more confident leadership style that brings together the best of your aspirations and your unique traits and skills.
How to become 'more yourself' as a leader rather than emulating what you've seen succeed for others in different scenarios.
How to turn doubt into confidence again and again in your leadership career.
How to set and achieve impactful goals using the MagnetGoals methodology.
Buy the book at Amazon