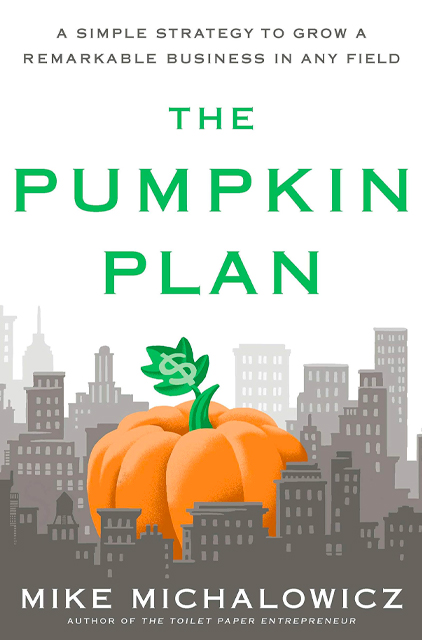 The Pumpkin Plan
A Simple Strategy to Grow a Remarkable Business in Any Field
15min
reading time /
18min
listening time
About the Summary
Inspired by an article about how to grow a giant pumpkin, Mike Michalowicz modified the step-by-step approach to grow a business. Applying it successfully to building his own company, he was able to transform it into a multimillion-dollar industry leader. Michalowicz now lays out the process for others to follow in The Pumpkin Plan: A Simple Strategy to Grow a Remarkable Business in Any Field. Additional stories from other successful entrepreneurs who have followed the plan are included.
In This Summary, You Will Learn:
• How to free yourself from the "sell it — do it, sell it — do it" trap.
• How to identify and leverage your biggest natural strengths.
• How to identify your top clients and remove the rest of your less-promising clients.
• How to get your business into a sweet spot with the right clients, offerings and systematization.
Buy the book at Amazon