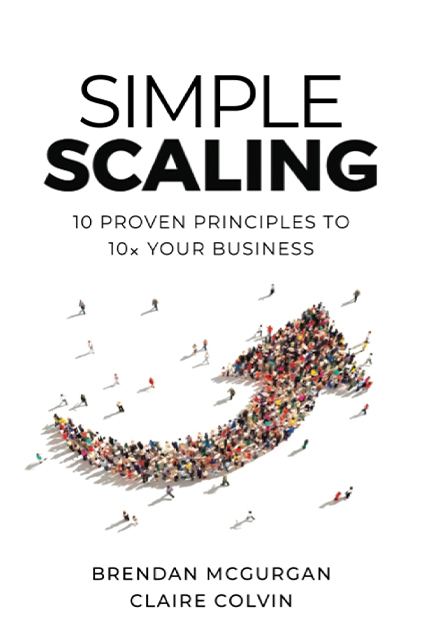 Simple Scaling
Ten Proven Principles to 10x Your Business
10min
reading time /
15min
listening time
About the Summary
Simple Scaling is designed to create a framework to help the 98% of SMEs (Small and Medium Enterprises) that never achieve scale. You'll develop the mindset to successfully scale a business, create an inspirational vision of the future, and look at those who will need to get you where you need to go. Next, you'll plot a course toward your vision and explore how to develop a template for repeatable success and then execute on that template. Overall, you'll learn how to navigate the growth phases that all SMEs go through and implement a more predictable, repeatable cadence across your business.
In This Summary, You Will Learn:
How to take the first inspiring steps towards valuing and building a company that can scale.
How to orientate your business to become an organization that has the systems and process in place to create scale
How to accelerate growth by improving your value proposition, expanding your reach, and entering key partnerships.
How to continually reinspire and reinvent your business to continue growing skyward.
Buy the book at Amazon