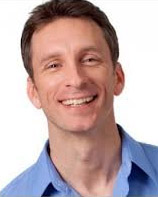 Mike Michalowicz
Mike Michalowicz started his first business at the age of 24, moving his young family to the only safe place he could afford – a retirement complex. With no experience, no contacts and no savings he systematically bootstrapped a multi-million dollar business. Then he did it again. And again.
His experience building three multi-million dollar companies fostered a philosophy rarely taught to entrepreneurs: the lack of money, experience and resources is, in fact, your greatest asset. Because, all these "limitations" bring about the key ingredient to entrepreneurial success: innovation.
Mike is the CEO of a business growth consulting firm, Provendus Group; is a former small business columnist for The Wall Street Journal; is the "business makeover" specialist on MSNBNC; and is the author of both The Pumpkin Plan and the entrepreneur's cult classic book, The Toilet Paper Entrepreneur.