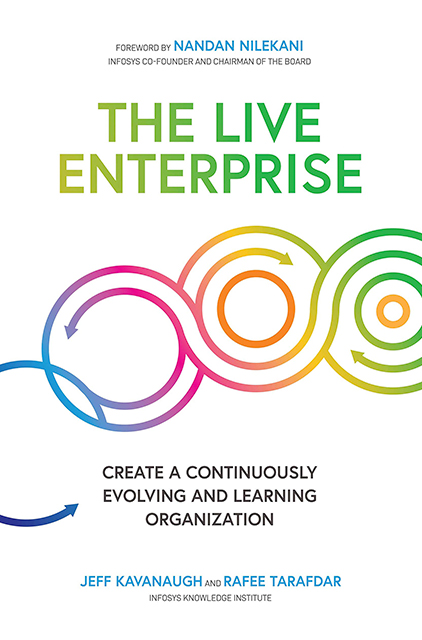 The Live Enterprise
Create a Continuously Evolving and Learning Organization
15min
reading /
23min
listening time
About the Summary
For decades, leaders have been encouraged to run their organizations like lean, agile startups. They often place their bets on trends like digital transformation or design thinking. This is well-intended, but in isolation these trends are not enough. In The Live Enterprise, you'll learn how to apply the benefits of the startup operating model – and go much further. This essential guide can help you create groundbreaking structures, response capacities, value chains, and more. It can help transform your organization into a constantly learning, ever-evolving industry leader.
In This Summary You'll Learn:
To create an organizational structure that drives collaboration, innovation, strategic alignment, and new culture across distributed, interconnected teams.
To respond quickly yet thoughtfully to opportunities to create valuable new employee and customer experiences.
To automate routine decisions with maximum human intuition and minimum human intervention.
Buy the book at Amazon