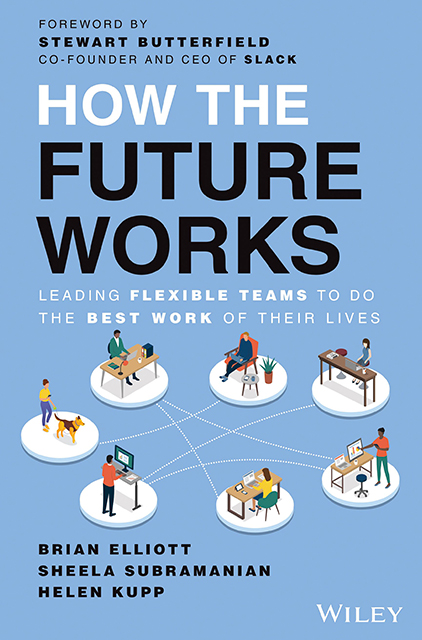 How the Future Works
Leading Flexible Teams To Do The Best Work of Their Lives
15min
reading /
27min
listening time
About the Summary
Flexible work offers a real opportunity, not just to attract and retain talent, but to transform the way people work and unlock their potential. In How the Future Works: Leading Flexible Teams To Do The Best Work of Their Lives, authors and members of Slack's Future Forum consortium Brian Elliott, Sheela Subramanian, and Helen Kupp embrace the notion that 9-5 is a concept that just doesn't resonate with most knowledge workers today. They lay out a seven-step process for getting to how the new future works.
In This Summary, You Will Learn:
Why flexible work works.
The competitive advantage of flexible work.
The seven steps to making flexible work successful.
How to focus on outcome over activity.
Buy the book at Amazon