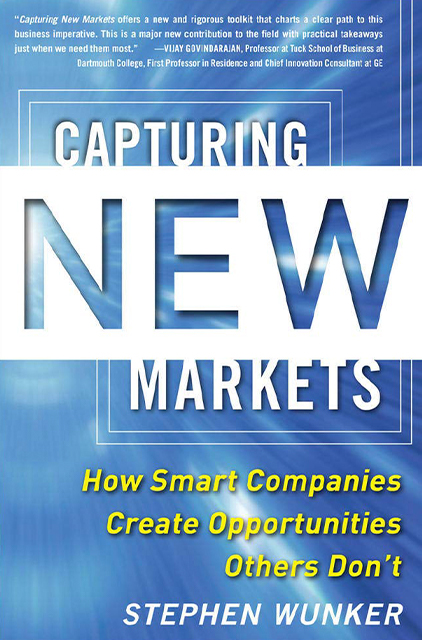 Capturing New Markets
How Smart Companies Create Opportunities Others Don't
15min
reading /
21min
listening time
About the Summary
New markets have powered the greatest business successes in history, from Standard Oil to Facebook. How can you discover and pursue new markets to make your business thrive? In Capturing New Markets, renowned business strategist Stephen Wunker argues that the first step is to stop applying traditional formulas of success and understand the unique dynamics in fast-changing new markets. He guides you through the process of creating counterintuitive strategies, such as treating competitors as collaborators, timing market entry, and targeting narrow niches before big customer segments.
In This Summary, You Will Learn:
How to identify, create and dominate new markets.
How to find new ways to grow.
How to sustain new sources of growth into the future.
How to anticipate customer demands and meet emerging needs before anyone
else does.
How to lead new markets while your competitors are just waking up to the
opportunity.
Buy the book at Amazon