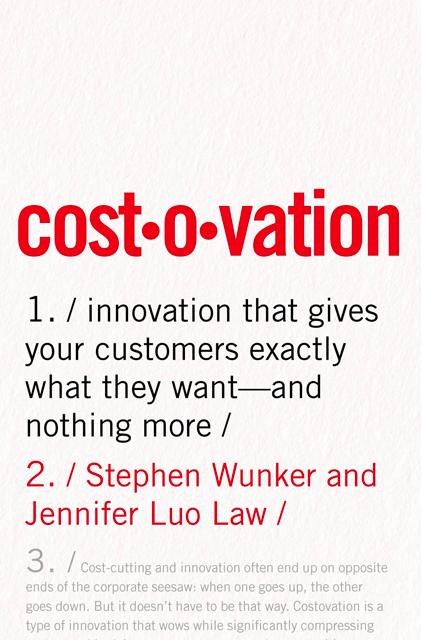 Costovation
Innovation That Gives Your Customers Exactly What They Want - and Nothing More
15min
reading /
20min
listening time
About the Summary
Costovation solves the dilemma of how to spend less and innovate more. The book's revolutionary approach broadens the definition of innovation beyond products to the business model itself. With costovation, you let go of assumptions, take a fresh look at the market, and relentlessly focus on what customers really want. Innovation and cost-cutting are not opposites. Combined, they expose untapped opportunities to outsmart and underspend competitors.
In This Summary, You Will Learn:
The value of costovation and why it appears over and over.
The three most important traits of costovation.
Great stories illustrating how companies use costovation in different contexts.
How to know if your industry is ripe for costovation as well as strategies and tips for how to use it.
Buy the book at Amazon