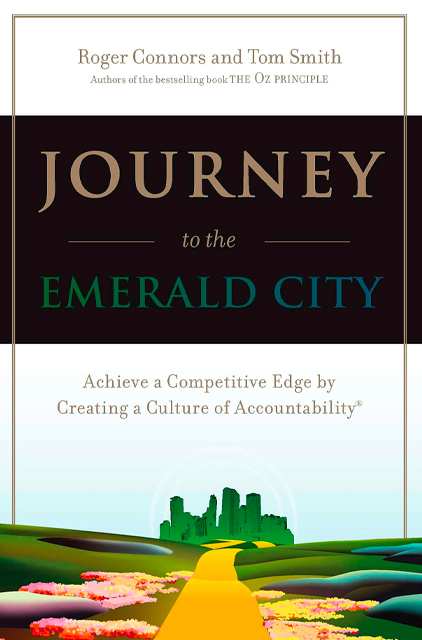 Journey To The Emerald City
Achieve a Competitive Edge by Creating a Culture of Accountability
15min
reading time / Audio coming soon
About the Summary
Journey to the Emerald City, describes the process for Creating a Culture of Accountability® that energizes every level of the organization, from the senior management team to the front-line worker, and, most importantly, it outlines the best and fastest way to create that culture so that you can quickly begin enjoying the results of a greater competitive advantage.
In This Summary, You Will Learn:
How to manage the cultural environment of your organization more actively.
How to accelerate the transition to a new, more effective culture of accountability.
Practical methods for gaining people's wholehearted commitment to achieving organizational results.
A powerful framework for understanding and changing a company culture.
Buy the book at Amazon