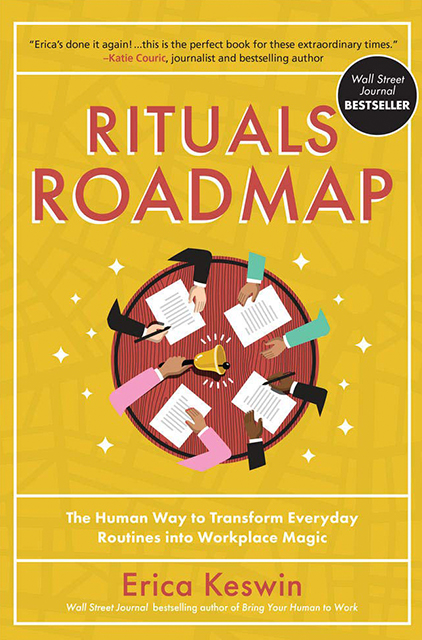 Rituals Roadmap
The Human Way to Transform Everyday Routines into Workplace Magic
15min
reading time /
19min
listening time
About the Summary
Rituals Roadmap combines cutting-edge scientific research with examples from the most human companies, like Adobe, LinkedIn, and KIND, to show how they establish rituals during meetings, employee onboarding procedures, and daily interactions among co-workers. If you're serious about employee engagement, Rituals Roadmap is your blueprint for creating a workplace full of engaged, connected employees who drive revenue and stay at their jobs long term.
In This Summary You'll Learn:
How rituals can drive business success.
The Three Ps that make rituals meaningful and inspiring.
To use rituals for everything from onboarding, to meetings, professional development, breaks, and more.
Strategies to create rituals that work best for your organization.
Buy the book at Amazon