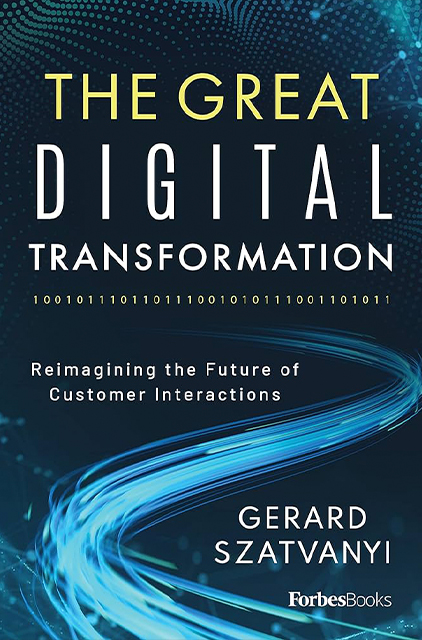 The Great Digital Transformation
Reimagining the Future of Customer Interactions
10min
reading time /
16min
listening time
About the Summary
By interlinking digital transformation with the way your customers experience your business, the book The Great Digital Transformation: Reimagining the Future of Customer Interactions takes you on a journey to reimage customer-centric experiences. It helps you dive deeper into how your army of employees remains at the forefront of this transformation and how you can bring out the best in them. Author Gerard Szatvanyi urges readers to take a step back before getting overwhelmed with technology and financial limitation. Instead, he encourages them to think creatively and understand how they can tailor their businesses to customers' needs in a way that is fun, engaging, and memorable.
In This Summary, You Will Learn:
How to put your business at the forefront of digital transformation.
How to reimagine your business and the way it interacts with your customers.
How to drive engagement using experience-centered communities.
How to link virtual spaces with commerce.
Buy the book at Amazon