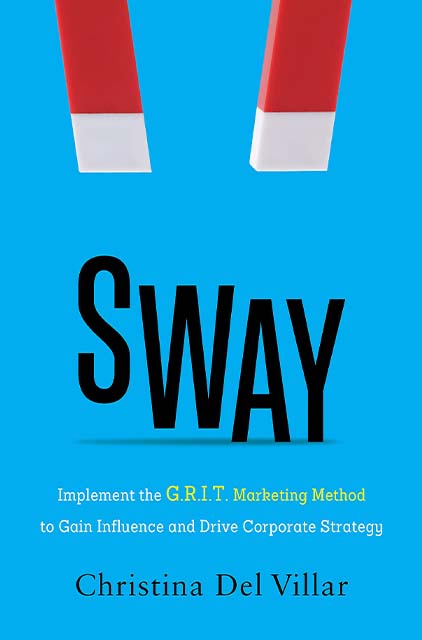 Sway
Implement the G.R.I.T. Marketing Method to Gain Influence and Drive Corporate Strategy
10min
reading /
16min
listening time
About the Summary
Is it possible to turn marketing pros into powerhouses by providing them with the tools to build a strategic framework that will enable greater proficiency, greater influence, and enhanced capabilities? In her book, Sway, Christina Del Villar has created a guide to doing exactly that. By looking at marketing from the go-to-market strategy perspective, Del Villar's G.R.I.T. Marketing Method goes beyond the basics to illustrate how marketing professionals can successfully influence this strategy based on overall corporate goals.
In This Summary, You Will Learn:
The basics of the G.R.I.T. marketing method and how to turn it into marketing success.
How aligning the pillars of your marketing strategy can transform the way you impact customers.
How to build a Map of Influence that identifies the areas of greatest opportunities.
How to develop smarter campaigns across the board and make your business more profitable.
Buy the book at Amazon