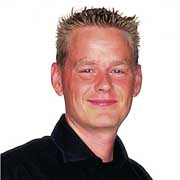 Martin Lindstrom
New York Times and Wall Street Journal best–selling author MARTIN LINDSTROM is the CEO and Chairman of the LINDSTROM company and the Chairman of BUYOLOGY INC (New York) and BRAND sense agency (London). In 2009, he was recognised by TIME magazine as one of the world's most influential people. Lindstrom is an advisor to Fortune 100 companies including the McDonald's Corporation, Nestlé, American Express, Microsoft Corporation, The Walt Disney Company and GlaxoSmithKline.
Lindstrom speaks to a global audience of close to a million people every year. He has been featured in Wall Street Journal, Newsweek, TIME, The Economist, New York Times, BusinessWeek, The Washington Post, USA TODAY, Fast Company, The Economist, Harvard Business Review, Chicago Tribune, The Independent, The Times, The Guardian, New York Post, TIME and featured on NBC's TODAY show, ABC News, CNN, CBS, Bloomberg, FOX, Discovery and BBC. His previous book, BRAND sense, was acclaimed by the Wall Street Journal as one of the five best marketing books ever published.
Buyology was voted "pick of the year" by USAToday and reached 10 out of the top 10 best-seller lists in the U.S. and worldwide during 2008 and 2009. His five books on branding have been translated into more than thirty languages and published in more than 60 countries worldwide.
Lindstrom frequently contributes to the New York Times, Forbes, Fortune, Parade, Contagious, CNN.com and Advertising Age and is a regular contributor to Americas #1 ranking morning TV show; The TODAY Show at NBC with his TV series: "Marketing Mind Games".
More From The Author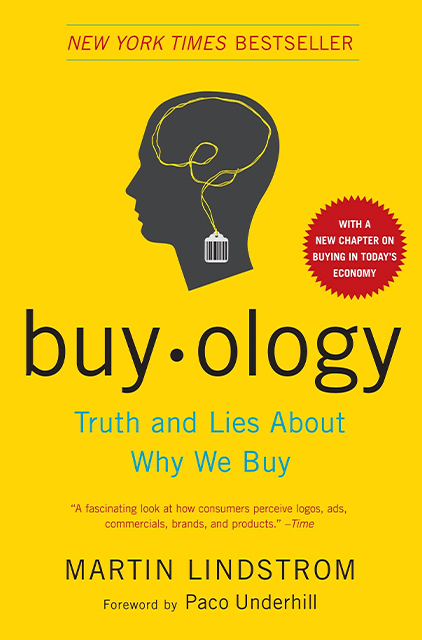 Buyology
Martin Lindstrom