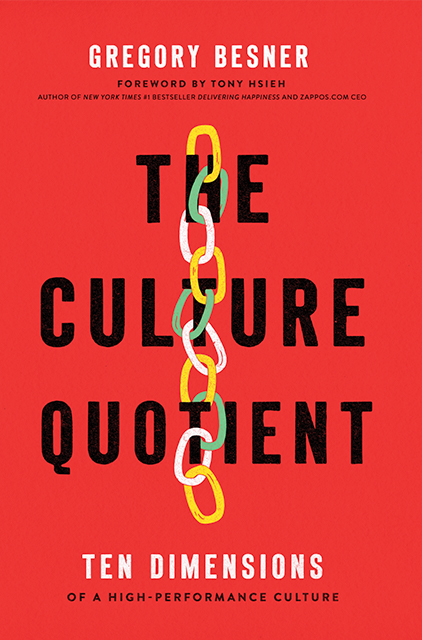 The Culture Quotient
Ten Dimensions of a High-Performance Culture
15min
reading /
22min
listening time
About the Summary
The Culture Quotient reveals the 10 essential cultural qualities that can help any organization prepare for and thrive in a constantly changing future. It focuses on helping companies achieve better financial results, increase employee engagement, and improve talent acquisition and retention. Author Greg Besner, founder of CultureIQ, also provides practical takeaways and tips to help readers implement culture programs at their companies.
In This Summary You'll Learn:
The link between high-performance culture and employee engagement.
Why communication is the most challenging of the 10 dimensions.
To focus on two key components of an innovative culture.
To build a supportive company culture.
Buy the book at Amazon