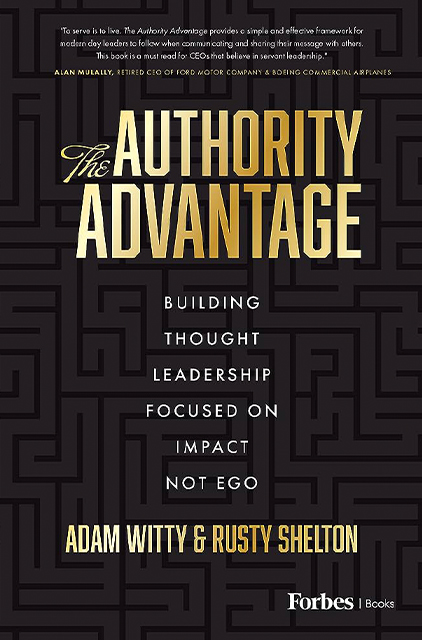 The Authority Advantage
Building Thought Leadership Focused on Impact, Not Ego
10min
reading time /
17min
listening time
About the Summary
The book, The Authority Advantage: Building Thought Leadership Focused on Impact, Not Ego lays out a comprehensive roadmap to help you leverage yourself as a true Authority. It also helps you create (and execute) your own Master Authority Plan (MAP) and establish valuable connections through personal branding. Authors Adam Witty and Rusty Shelton distill the insights that they had been discussing with their clients for years about how business leaders can build their thought leadership to effective ends. They also help you create compelling content and leverage books, speaking engagements, and publicity tools for impact, recognition, and profitability.
In This Summary, You Will Learn:
About Authority Advantage and The Authority Matrix.
How to build your Master Authority Plan (MAP).
What falls under the new media landscape and how you can tap into it.
How to create the ultimate Authority Advantage.
Buy the book at Amazon