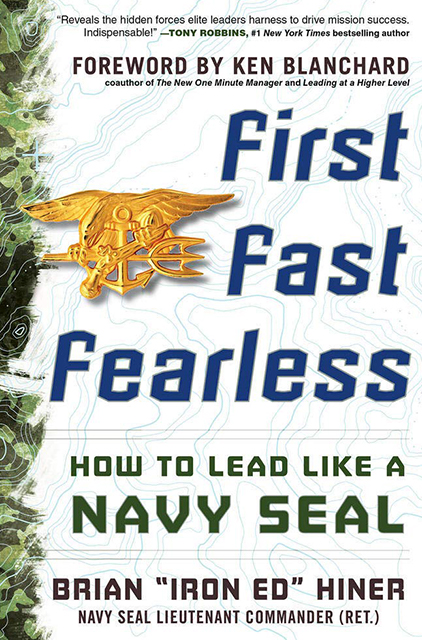 First, Fast, Fearless
How to Lead Like a Navy SEAL
15min
reading /
19min
listening time
About the Summary
Brian "Iron Ed" Hiner tells what it's like to be a SEAL and what shapes the intense sense of sacrifice, teamwork and mutual commitment they share. From his own 20-year career as a Navy SEAL and his hands-on experience of commanding hundreds of strategic combat missions and operations in Iraq, Afghanistan and across the globe, Hiner extracts business leadership lessons that can help leaders isolate what's most important, especially in stressful times.
In This Summary, You Will Learn:
How to develop your personal leadership brand.
How to rise to the call of leadership when it counts the most.
How to establish and communicate crystal-clear goals.
How to enhance team innovation and problem solving under pressure.
Buy the book at Amazon