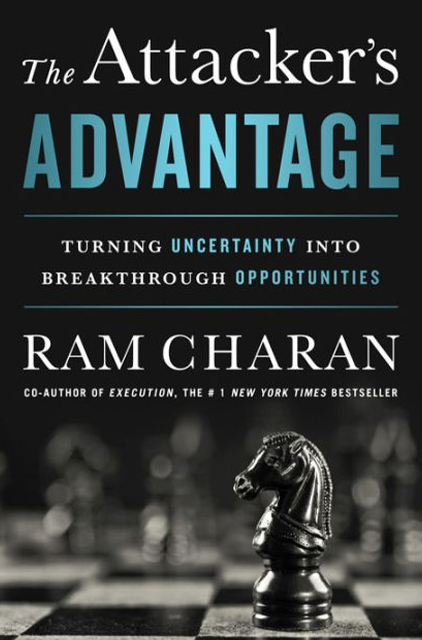 The Attacker's Advantage
Turning Uncertainty into Breakthrough Opportunities
15min
reading time /
19min
listening time
About the Summary
Ram Charan provides proven tools to help leaders embrace uncertainty and develop the skills to be better prepared to lead. The attacker's advantage is the perceptual acuity to detect ahead of others forces that could radically reshape a market space so you can position your business to make the next move first.
In This Summary, You Will Learn:
How to perceive catalysts for change ahead of others.
How to define a path and create the mindset for going on offense.
How to make your organization more agile with Joint Practice Sessions and improved decision making.
Buy the book at Amazon