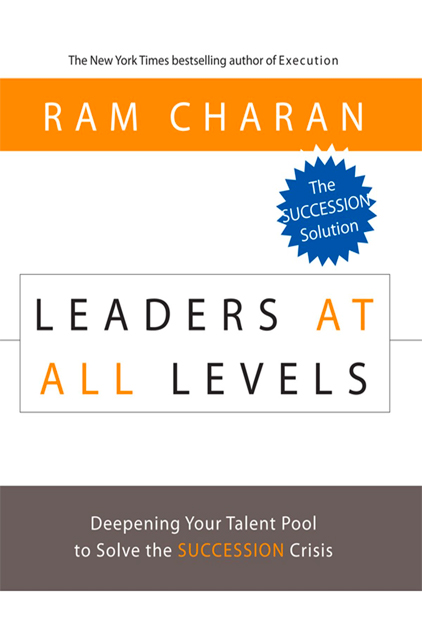 Leaders at All Levels
Deepening Your Talent Pool to Solve the Succession Crisis
15min
reading /
21min
listening time
About the Summary
In Leaders at All Levels, Ram Charan — prolific author and world-renowned advisor to business leaders — takes aim at the current crisis in leadership: the shortage of leaders prepared to face the complex business challenges of today. Charan offers a solution that outlines a new model for succession and leadership development.
In This Summary, You Will Learn:
How to sharpen your power of observation to spot potential leaders within an organization.
How to accelerate leadership growth, build core capabilities and acquire new ones.
How to apply the processes and tools that bring the Apprenticeship Model to life.
How aspiring leaders can use the Apprenticeship Model as a road map for taking charge of their own growth.
How to give each promising leader the opportunities that are right for him or her.
Buy the book at Amazon