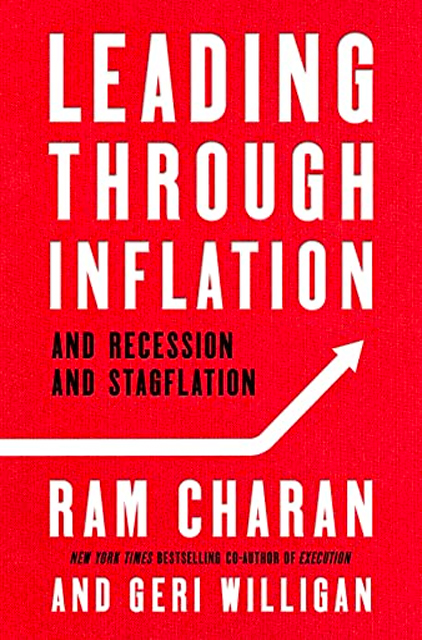 Leading Through Inflation
And Recession and Stagflation
15min
reading /
26min
listening time
About the Summary
In Leading Through Inflation: And Recession and Stagflation co-authors Ram Charan and Geri Willigan lay out the hazards of inflation and how to avoid them so your company will survive this difficult time. It will help you build your confidence to act decisively despite the unknowns by showing how other leaders are stemming the damage and resetting their businesses for a brighter future. It will help you see inflation's impact through a wider lens and give you specific tools for dealing with it.
In This Summary, You Will Learn:
What you need to know about inflation.
Why you must pay attention to cash.
How to find cost cuts that build business.
How to renew your business model.
Buy the book at Amazon