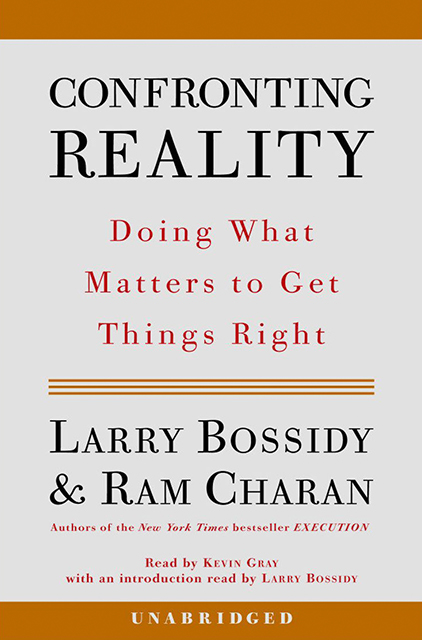 Confronting Reality
Doing What Matters to Get Things Right
15min
reading /
20min
listening time
About the Summary
Larry Bossidy and Ram Charan use a business model they developed to show how to tie together the financial targets you must meet, the external realities of your business and internal activities including strategy, operating activities, selection and development of people and organizational structure. Using this business model as a tool for confronting reality, you'll learn whether your fundamental business premise is under assault, where your best opportunities lie, what you should change and what you should leave alone, and how to realistically plan the future of your business.
In This Summary, You Will Learn:
How to implement the authors' business model to achieve a reality-based process for business success.
How to use 'iteration' to harmonize your external envirnonment, financial targets, and internal capabilities.
How leading companies like 3M and Cisco use the authors' model to decide what they need to change.
How to anticipate future events and develop leaders who can succeed in tumultuous business environments.
Buy the book at Amazon