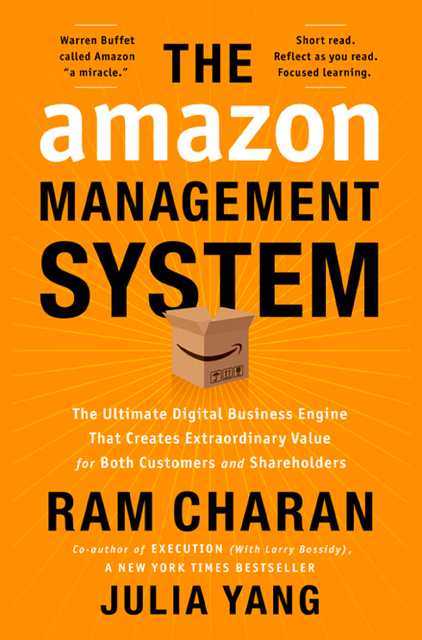 The Amazon Management System
The Ultimate Digital Business Engine That Creates Extraordinary Value for Both Customers and Shareholders
15min
reading /
22min
listening time
About the Summary
Amazon's trillion-dollar success is the envy of everyone but is actually achievable by anyone. From high-velocity decision-making to top talent-hiring practices, the insider secrets of Amazon's success are now within grasp. Learning Amazon's system is as simple as six building blocks distilled by New York Times best-selling author and global CEO advisor Ram Charan and Julia Yang, in The Amazon Management System. Charan and Yang present concise, actionable advice that can help your business win in a new digital era that demands constant innovation.
In This Summary, You Will Learn:
The six building blocks of Amazon's management system.
Why customer obsession is Amazon's number-one principle.
How Amazon defines, motivates, and retains the right talent.
How the company continuously generates groundbreaking inventions.
Buy the book at Amazon