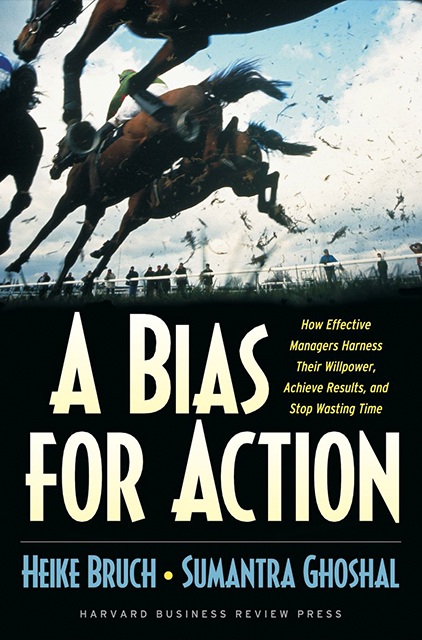 A Bias for Action
How Effective Managers Harness Their Willpower to Achieve Results
15min
reading /
25min
listening time
About the Summary
In A Bias for Action, leadership expert Heike Bruch and management expert Sumantra Ghoshal demonstrate that managers often confuse activity with accomplishments, and motivation with true leadership. Based on the authors' research across numerous industries, and illustrated with personal case studies from BP, Sony, GE, Philips and others, this summary reveals how great managers get results by engaging their own willpower through a combination of energy and focus. The authors present simple strategies for bolstering willpower and provide ways managers can use the willpower of others to encourage collective action.
In This Summary, You Will Learn:
How to create a culture that supports positive, purposeful action.
Why some managers succeed in taking purposeful action while others do not.
How many leaders deliberately reshape their personal behavior by re-energizing themselves or renewing focus on their work.
How to define your challenges and overcome stress and negativity.
How to overcome common obstacles such as conflicting demands and bureaucratic red tape.
Buy the book at Amazon