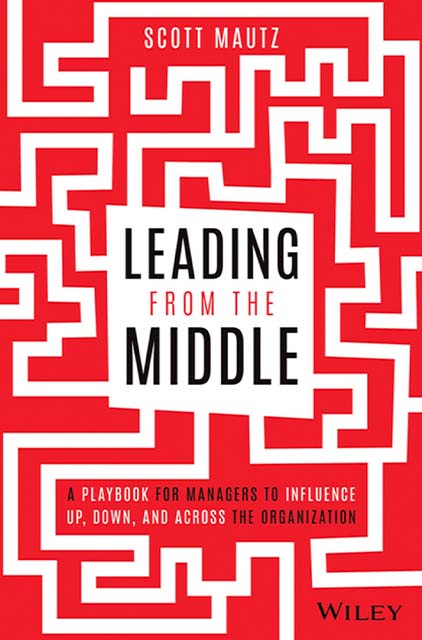 Leading from the Middle
A Playbook for Managers to Influence Up, Down, and Across the Organization
15min
reading /
21min
listening time
About the Summary
Leading from the Middle delivers an insightful and practical guide for the backbone of an organization: those who have a boss and are a boss and must lead from the messy middle. Accomplished author and former P&G executive, Scott Mautz walks readers through the unique challenges facing these managers, and the mindset and skillset necessary for influencing what happens across the organization. You'll learn the winning mindset of the best middle managers and how to develop the most important skills necessary for managing from the middle.
In This Summary You'll Learn:
Why the middle is so messy.
The differences between servant leadership and others-oriented leadership.
What you give, get, give up, and what's given in the mindset needed to lead from the middle.
A powerful management model for leading through change.
Buy the book at Amazon