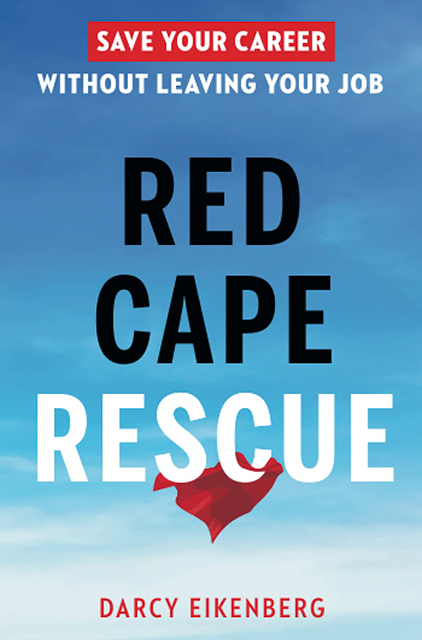 Red Cape Rescue
Save Your Career Without Leaving Your Job
10min
reading /
15min
listening time
About the Summary
Remember when you were a kid and you'd grab a towel and fling it around your neck? You felt confident and courageous. You felt in control there in your imagined red cape – even if you only controlled the backyard. Fast-forward to your world of work, where life may feel anything but in control. What if you could don your red cape, layering new strengths and confidence? Perhaps you've hit a speedbump in your once reasonably fine career. You can save your career and succeed on your own terms at work. Darcy Eikenberg, in Red Cape Rescue, shows how to do this without the drastic interventions of finding a new job, starting a business, bowing to an early and unwanted retirement, or, worse, compromising your health and happiness.
In This Summary, You Will Learn:
How to shift your mindset and build your confidence.
What you control and what you don't.
Fresh strategies for initiating powerful conversations.
How to battle the blocks, protect your time, and move your career forward.
Buy the book at Amazon