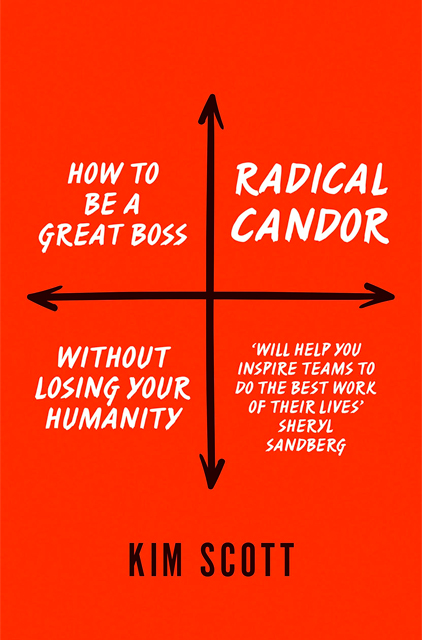 Radical Candor
Be a Kick-Ass Boss Without Losing Your Humanity
15min
reading /
17min
listening time
About the Summary
Great bosses have strong relationships with their employees. Kim Scott identifies three simple principles for building better relationships with employees: make it personal, get (sh)it done, and understand why it matters. The Radical Candor method is about providing guidance with a mix of praise and criticism to produce better results and help employees achieve.
In This Summary, You Will Learn:
How to build radically candid relationships with your team members.
How to get, give and encourage guidance.
Techniques for avoiding boredom and burnout on your team.
Things you can do to get stuff done together — faster.
Understand why radically candid relationships with your employees will allow you to get the results you want.
Buy the book at Amazon