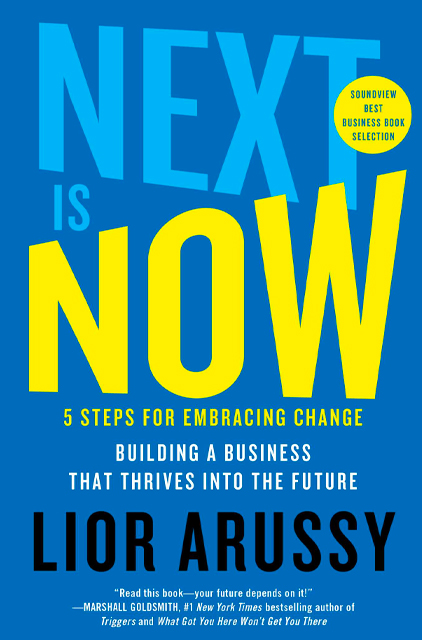 Next Is Now
5 Steps for Embracing Change - Building a Business that Thrives into the Future
About the Summary
In Next Is Now, Lior Arussy offers help to corporate leaders and their employees in viewing change as an opportunity to become invested, drive that change, and achieve more success and job satisfaction than if change were simply implemented from the top down. Arussy shares his five-step Future Ready Impact program that will guide change-impacted employees and business owners from a victim mentality to one of participation and ownership.
In This Summary You'll Learn:
Why we fear and resist change and how to overcome those fears.
To find your core cause and use it to ride the waves of change.
A five-step process for not just managing but thriving in change.
How to lead change resilience.
Buy the book at Amazon