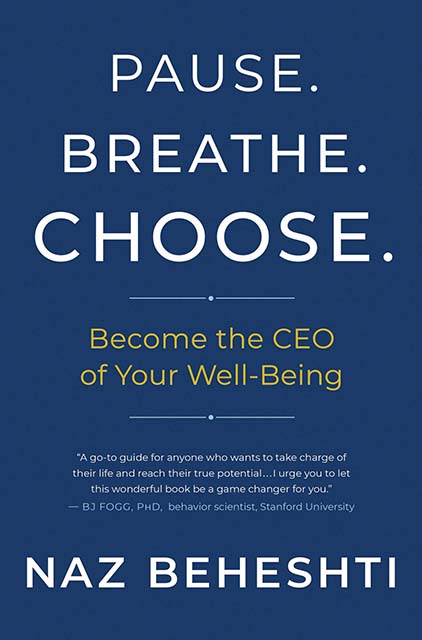 Pause. Breathe. Choose.
Become the CEO of Your Well-Being
10min
reading /
16min
listening time
About the Summary
In Pause. Breathe. Choose., Naz Beheshti shares the keys to improving yourself and your workplace, providing a guide to self-discovery, improved decision-making, and purposeful growth across all areas of life and business. Professional success cannot be sustained without a long-term, holistic approach that takes into account emotional health and other non-career factors. From relationships and self-development to self-care and goal-setting, the right system can help us both do well and be well at every stage of our journey. This highly effective framework has been used for industry-leading clients for over ten years, empowering leaders at every level to fulfill their highest business, personal, and social potential.
In This Summary, You Will Learn:
How to master mindfulness to access your authentic self and make better choices.
How to strengthen self-awareness and emotional intelligence to cultivate stronger connections.
How to upgrade your mindset and behavior to take charge of your life and better manage stress with resilience.
How to connect your head and heart to lead with both passion and purpose.
Buy the book at Amazon