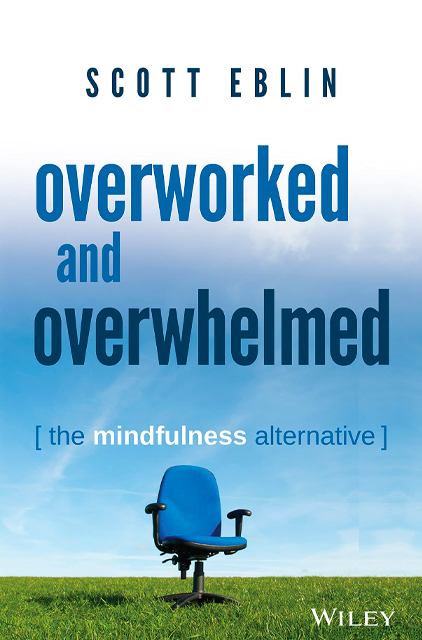 Overworked and Overwhelmed
The Mindfulness Alternative
15min
reading time /
19min
listening time
About the Summary
Top leadership coach Scott Eblin provides simple routines to reduce stress and sustain peak performance and a personal planning framework for creating desired outcomes. Even small increases in mindfulness can lead to big changes in productivity and quality of life for the overworked and overwhelmed professional. This is a guide that shows how to do it.
In This Summary, You Will Learn:
The real costs of living in a chronic state of fight or flight.
What mindfulness means and how to begin practicing it.
How to find the right physical, mental, and spiritual routines so you can be your best.
How to discover your true purpose and define success for you.
Buy the book at Amazon