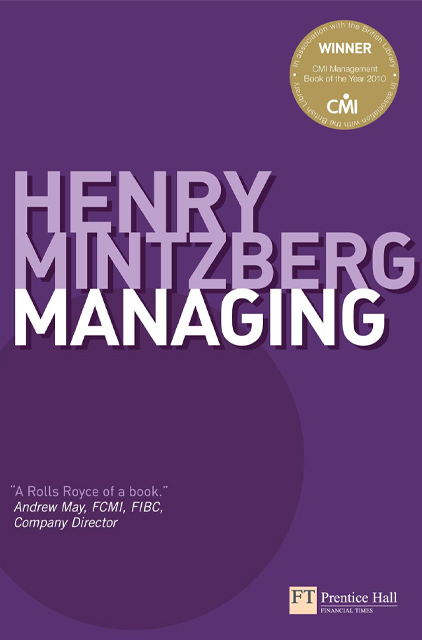 Managing
15min
reading /
21min
listening time
About the Summary
A half century ago Peter Drucker put management on the map. Leadership has since put it off. In his latest book, Henry Mintzberg aims to restore management to its proper place: front and center. "We should be seeing managers as leaders," he writes, "and leadership as management practiced well." This book is classic Mintzberg: iconoclastic, irreverent, carefully researched, myth-breaking. Managing may be the most revealing book yet written about what managers do, how they do it, and how they can do it better.
In This Summary, You Will Learn:
Whether leaders are really more important than managers.
Where all the judgment has gone.
Whether management style is an over-rated concept.
Whether email is destroying the practice of management.
How managers are supposed to connect when the very nature of their jobs disconnects them from what they're managing.
Buy the book at Amazon