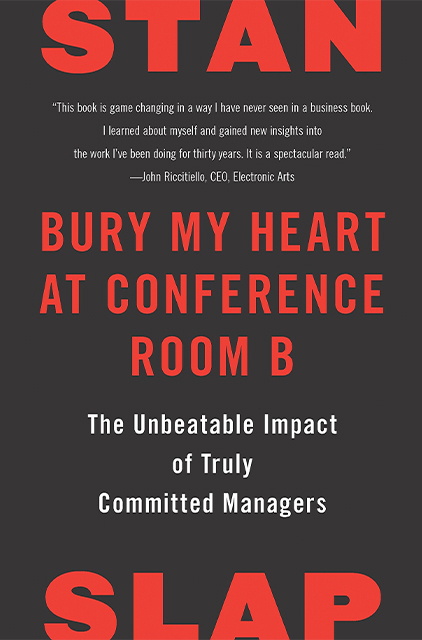 Bury My Heart at Conference Room B
The Unbeatable Impact of Truly Committed Managers
15min
reading /
19min
listening time
About the Summary
Consultant and author Slap helps executives ignite the massive power of any manager's emotional commitment to his or her company. Slap provides a remarkable process that allows you to use your own values to achieve tremendous success.
In This Summary, You Will Learn:
The highest-rated management solution at many of the world's highest-rated companies.
How to revolutionize performance in your organization.
Where to find the urgency and energy to change the world.
How to transform your career and life.
Buy the book at Amazon