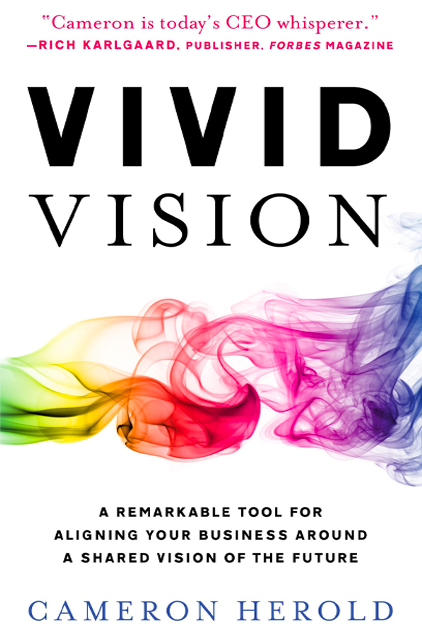 Vivid Vision
A Remarkable Tool for Aligning Your Business Around a Shared Vision of the Future
About the Summary
The way leaders currently develop their visions of the future is not working. The existing model – usually called a vision statement or mission statement – sets leaders up to fail right from the outset. In Vivid Vision, author, business consultant, and motivational speaker Cameron Herold provides a step-by-step solution to grow and attain your goals.
In This Summary, You Will Learn:
Why you need and how to write a Vivid Vision.
How to internally and externally roll it out.
How to make your Vivid Vision come true.
What benefits you can expect from the process.
Buy the book at Amazon