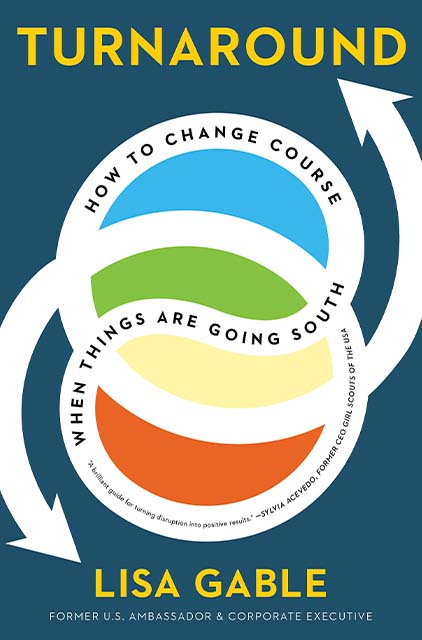 Turnaround
How to Change Course When Things Are Going South
15min
reading time /
19min
listening time
About the Summary
Is your once-thriving organization stuck? Is your team on life support, unable to deliver on its potential? Is your initiative or campaign limping along instead of sprinting ahead? In Turnaround, Lisa Gable, turnaround mastermind, offers a clear-headed, straightforward method for getting you back on track. At a time when dizzying innovation cycles, hyper-competition, and a global pandemic have made survival more challenging than ever, Gable's time-tested and industry-proof method will give you the tools to turn your ship around and chart a course to success.
In This Summary, You Will Learn:
A simple, powerful four-step method for breathing new life into the most troubled ventures.
Why a successful turnaround requires breaking down the past.
Strategies for mapping out critical decisions and actions.
To set aggressive goals and form the partnerships you need.
Buy the book at Amazon