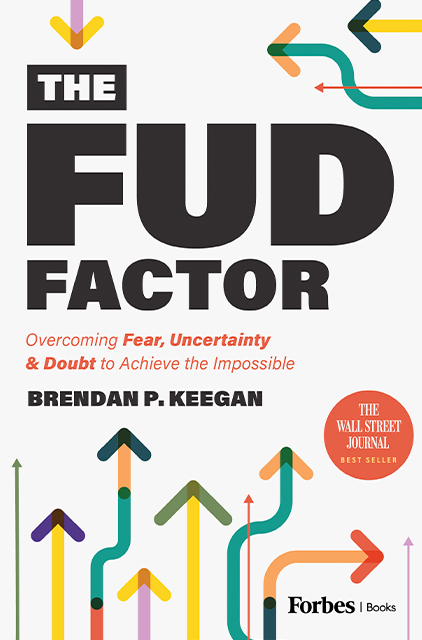 The FUD Factor
Overcoming Fear, Uncertainty & Doubt to Achieve the Impossible
15min
reading /
25min
listening time
About the Summary
Every leader has the opportunity to become fearless. It all starts with overcoming your ingrained FUD or fear, uncertainty, and doubt. FUD is the fear the world puts on our shoulders throughout our life. Being told to be careful, to not take risks, or to try something but be prepared for the fact that you may not succeed: these are all stops along the way on the FUD train. We have heard these types of statements since early life, often from our loved ones. They were actually trying to protect us, but in reality, that narrative instills fear, uncertainty, and doubt and actually hurts our chances. And it impacts your ability to become an effective leader today. In The FUD Factor, author Brendan P. Keegan helps people see the Fearless Leader within themselves and accelerate their leadership journey.
In This Summary, You Will Learn:
Why you should choose leadership.
How to become truly fearless.
Three aspects of leadership that increase impact.
Five key tools to create collaboration.
Buy the book at Amazon