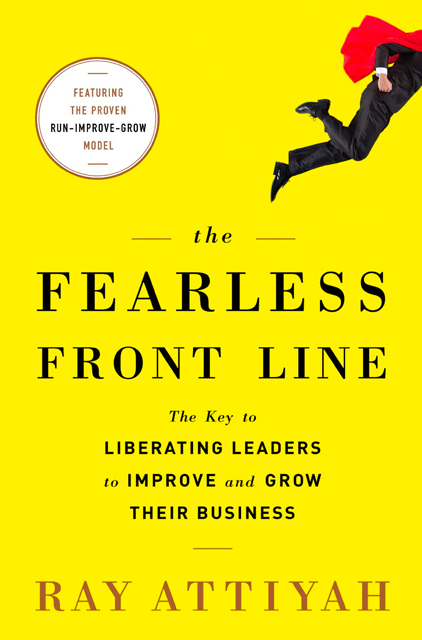 The Fearless Front Line
The Key to Liberating Leaders to Improve
15min
reading /
21min
listening time
About the Summary
The Fearless Front Line is a call to action for leaders to set a standard of fearlessness where their frontline workers take pride in and take ownership of their critical roles. This, in turn, frees leaders to focus on the big-picture, bold strategies that can improve and grow the business. Ray Attiyah's proven Run-Improve-Grow model for continuous improvement will stimulate a culture of consistent growth and constant innovation.
In This Summary, You Will Learn:
How to benefit from a proven program to drive perpetual and transformational improvement and growth.
How to think about improvement and growth by focusing on core processes and supervision.
How to ask the right questions to move your frontline workers from their current state to world class.
How to add meaningful value to your business.
Buy the book at Amazon