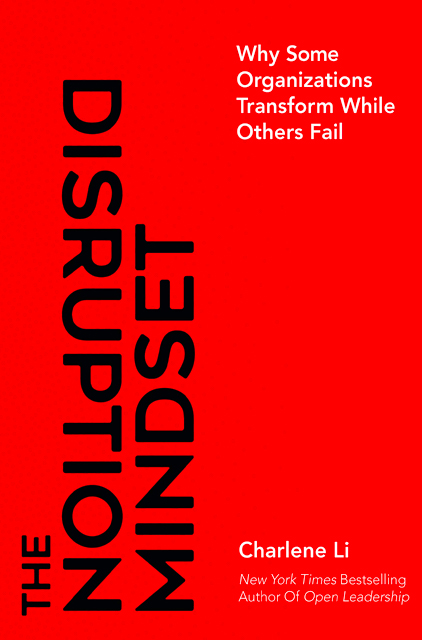 The Disruption Mindset
Why Some Organizations Transform While Others Fail
15min
reading time /
19min
listening time
About the Summary
Charlene Li shows that organizations don't have to be tech startups or have the latest innovations to transform. They need to develop a disruptive mindset that permeates every aspect of the organization. The Disruption Mindset lays out how to do it by focusing on three elements: a strategy designed to meet the needs of future customers; leadership that creates a movement to drive and sustain transformation; and a culture that thrives on disruptive change. Leaders at all levels will be inspired to answer the call to lead disruptive transformation in their organizations, communities, and society.
In This Summary, You Will Learn:
Why strategy, leadership, and culture are the three key elements for developing the disruption mindset.
How to focus your strategy on future customers.
The importance of building movements for successful disruption.
How to hardwire disruptive beliefs into your organization's operating system.
Buy the book at Amazon