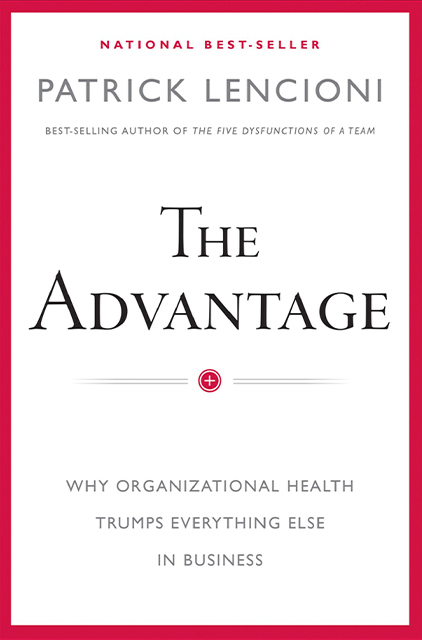 The Advantage
Why Organizational Health Trumps Everything Else In Business
15min
reading time /
21min
listening time
About the Summary
An organization is healthy when it is whole, consistent and complete, when its management, operations and culture are unified. Healthy organizations outperform their counterparts, are free of politics and confusion and provide an environment where star performers never want to leave. Patrick Lencioni's first non-fiction book provides leaders with a groundbreaking, approachable model for achieving organizational health — complete with stories, tips and anecdotes from his experiences consulting to some of the nation's leading organizations. The Advantage provides a foundational construct for conducting business in a new way — one that maximizes human potential and aligns the organization around a common set of principles.
In This Summary, You Will Learn:
The three biases that prevent leaders from embracing organizational health.
The difference between a smart organization and a healthy organization.
Why the Four Disciplines model builds and maintains organizational health.
The secrets to cascading communication throughout your entire company.
How you can hold meetings and still have plenty of time for your job.
Buy the book at Amazon