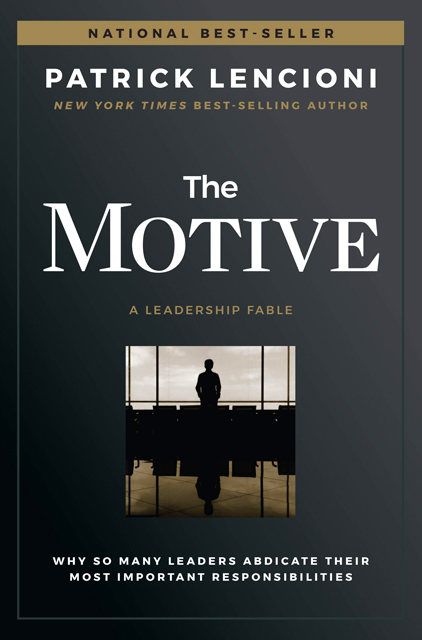 The Motive
Why So Many Leaders Abdicate Their Most Important Responsibilities
15min
reading time /
19min
listening time
About the Summary
In this leadership fable, best-selling author Patrick Lencioni focuses on helping leaders to understand the importance of why they're leading in the first place. Using plot twists and crisp dialogue, Lencioni leads readers through a story of two rival CEOs to an enlightening resolution. Adding his signature lessons from the fable, Lencioni suggests how leaders can honestly assess their true motivation for leading and presents steps for changing their approach in five key areas.
In This Summary You'll Learn:
The two primary motives driving leaders' behavior.
Why leading and managing are the most important jobs for leaders.
To overcome denial and resistance in order to adopt the right motive for leading.
The five omissions of reward-centered leaders.
Buy the book at Amazon