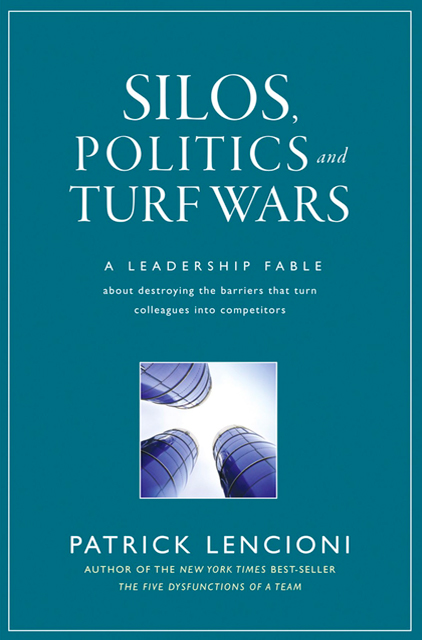 Silos, Politics and Turf Wars
A Leadership Fable About Destroying the Barriers That Turn Colleagues Into Competitors
15min
reading /
22min
listening time
About the Summary
In Silos, Politics and Turf Wars, bestselling author and acclaimed management expert Patrick Lencioni presents a dynamic leadership fable that reveals how organizations can overcome the "silos" that divide work units and paralyze performance. Lencioni also offers solutions to a key leadership issue — the impact of turf wars and political infighting on organizational effectiveness. Written in the form of a realistic but fictional story, this summary tackles a tough business issue in both an entertaining and instructive way.
In This Summary, You Will Learn:
How to recognize the signs of the devastating power of silos.
Why it is necessary to take steps to begin knocking down the walls that divide departments.
How to determine an organization's defining objectives.
Why it is important to measure and monitor your organization's performance against pre-determined objectives.
How to create a rallying cry or an over-arching thematic goal.
Buy the book at Amazon