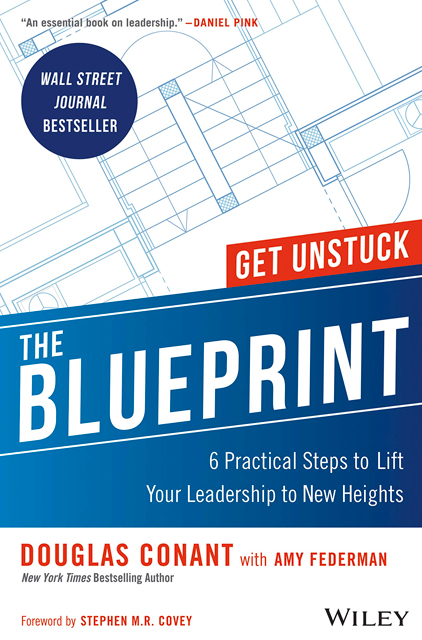 The Blueprint
6 Practical Steps to Lift Your Leadership to New Heights
15min
reading /
19min
listening time
About the Summary
Doug Conant, Founder of ConantLeadership, former CEO of Campbell Soup Company, and former President of Nabisco Foods, condenses his remarkable leadership story into six practical steps. These six steps are manageable and incremental, designed to help leaders work through the same steps that he used to transform his journey. Leaders who feel stuck and overwhelmed now have a blueprint for lifting their leadership to make meaningful change in their organizations and in the world.
In This Summary, You Will Learn:
The six steps for building your foundation of leadership.
How to plan your unique leadership model.
How to adopt a growth mindset that allows you to constantly improve.
The 10 key building blocks to leadership that works.
Buy the book at Amazon