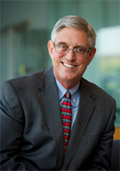 Douglas Conant
Appointed President and CEO of Campbell Soup Company in 2001, Douglas R. Conant is the 11th leader in the iconic company's 140-year history. Under his leadership, Campbell reversed a precipitous decline in market value and employee engagement — with many recognitions since, including the prestigious 2010 Catalyst Award.
A sought-after business keynote speaker and advisor, Douglas Conant delivers a critical and transformative message for today's times: Anyone, anywhere, can expand their influence and improve their results – one TouchPoint at a time.
Douglas Conant joined Campbell with 25 years of extensive food industry experience at three of the world's leading food companies: General Mills, Kraft and Nabisco. He began his career in 1976, handling marketing for General Mills. After 10 years, he moved to Kraft, where he held top management positions in marketing and strategy. Prior to his arrival at Campbell Soup Company, Doug Conant served as President of the $3.5 billion Nabisco Foods Company, leading the organization to five consecutive years of double-digit earnings growth.
Doug Conant is also the Chairman-elect of the Committee Encouraging Corporate Philanthropy (CECP), past Chairman and Trustee of The Conference Board, past Chairman and Board Member of the Grocery Manufacturers Association (GMA), as well as the Students in Free Enterprise (SIFE), and is a Member of the Beta Gamma Sigma Honor Society.
A native of Chicago, Douglas Conant earned his BA degree from Northwestern and his MBA from the Kellogg School of Management.
More From The Author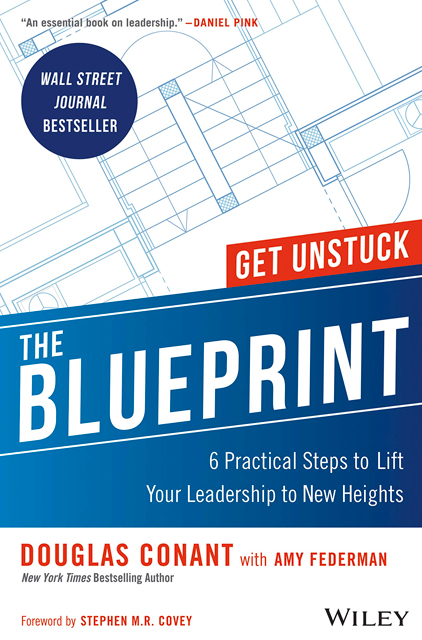 The Blueprint
Douglas Conant,
Amy Federman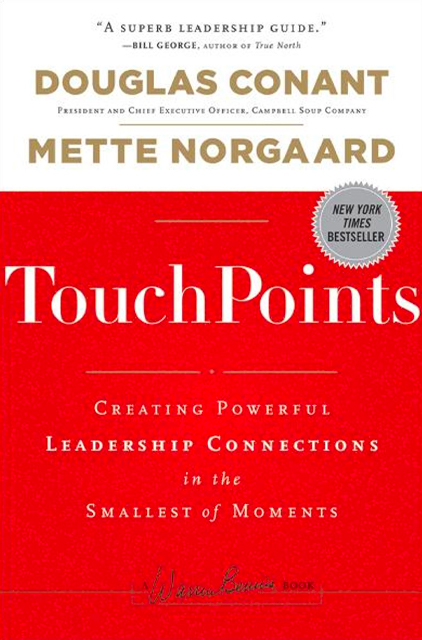 TouchPoints
Douglas Conant,
Mette Norgaard