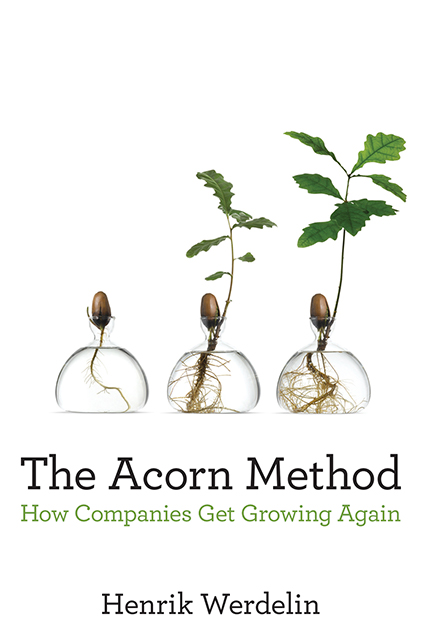 The Acorn Method
How Companies Get Growing Again
About the summary
In The Acorn Method, successful entrepreneur and founder of multiple companies Henrik Werdelin reveals his revolutionary way to turn mature companies into innovation- and revenue-generating factories. He outlines the necessary structure, process, and strategies to create powerful offshoots from existing 'trees' in a way that anyone from established founders to those looking to create their first new ventures can benefit from in a range of ways.
In This Summary You'll Learn:
Why mature companies struggle to do anything more than maintain the status quo.
How to set up a new internal organization focused solely on new business ventures and innovations.
How to use that new organization to generate innovative solutions and validate their potential to generate revenue.
How to turn these innovative ideas into concrete business ventures and move towards increased, startup-style growth.
Buy the book at Amazon