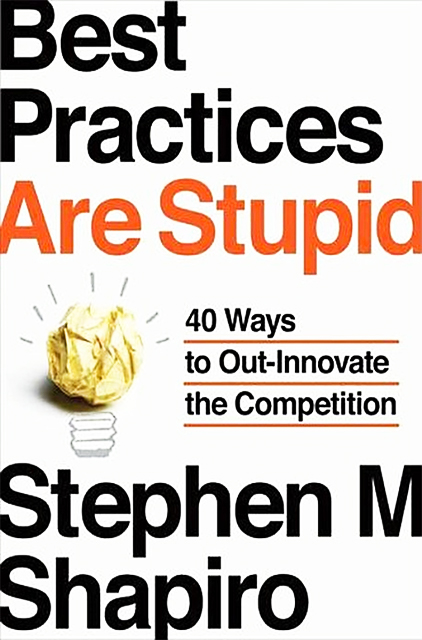 Best Practices Are Stupid
40 Ways to Out-Innovate the Competition
15min
reading time /
21min
listening time
About the Summary
In Best Practices Are Stupid, Stephen M. Shapiro offers 40 counterintuitive yet proven strategies for boosting innovation and making it a repeatable, sustainable and profitable process at the heart of a company's culture. Shapiro shows that nonstop innovation is attainable and vital to building a high-performing team, improving the bottom line, and staying ahead of the competition.
In This Summary, You Will Learn:
How to innovate both successfully and efficiently.
How to bring in the right mix of people to unleash your team's full potential.
How to define challenges more clearly.
How to increase your employees' creative output.
How to innovate through process, strategy, people and technology.
Buy the book at Amazon