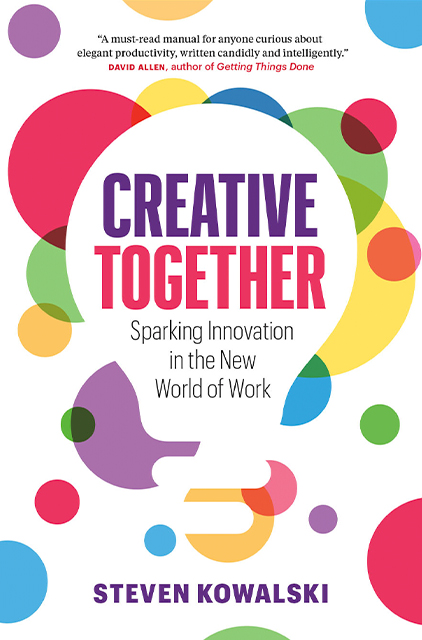 Creative Together
Sparking Innovation in the New World of Work
10min
reading /
16min
listening time
About the Summary
The world changes quickly, often right before our eyes. In the vast landscape, our creativity is what sets us apart from all the rest. Venturing into the unknown is often a foreign concept for most of us, especially in life and business – we aren't too keen on moving out of our comfort zones. In Creative Together: Sparking Innovation in the New World of Work, Steven Kowalski talks about how connecting more deeply with creativity can help us navigate the opportunities and challenges that are right in front of us.
In This Summary, You Will Learn:
That your creativity is always with you – it never left.
How to intentionally use your creativity to achieve more.
Implementing creativity into your leadership.
Working together to use creativity to achieve greater things.
How you can use creativity for the future.
Buy the book at Amazon