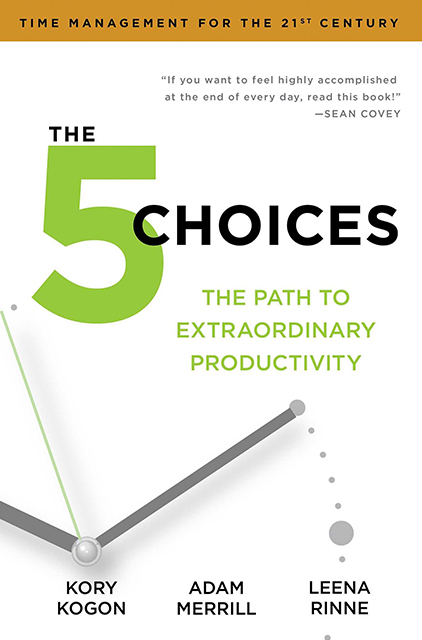 The 5 Choices
The Path to Extraordinary Productivity
15min
reading time /
17min
listening time
About the Summary
The authors combine research and insights from FranklinCovey to redefine time management in ways that will increase the productivity of individuals, teams and organizations. The 5 Choices will empower individuals to make more selective, high-impact choices about where to invest their valuable time, attention and energy.
In This Summary, You Will Learn:
The nine crucial steps for creating breakthrough change in your organization.
How to anticipate known and unknown barriers.
How to think about the big picture and the nuts and bolts, from passion and vision, to building a plan and partitioning projects.
Buy the book at Amazon