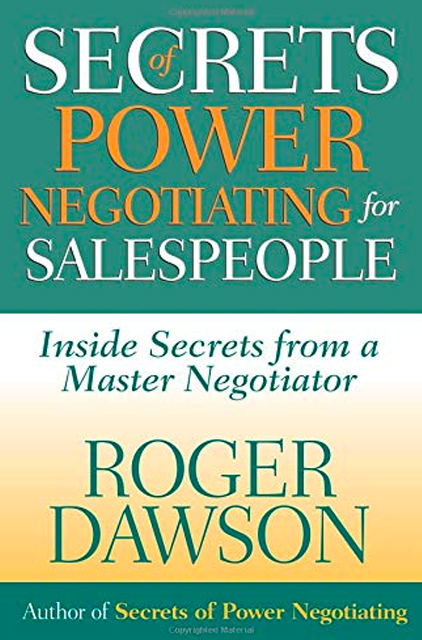 Secrets of Power Negotiating for Salespeople
Inside Secrets from a Master Negotiator
15min
reading time / Audio coming soon
About the Summary
Buyers are better informed and better negotiators than in the past. Dawson, the master of win-win negotiating, offers a toolkit of opening, middle and closing sales gambits to help salespeople walk away from the negotiating table with all parties satisfied.
In This Summary, You Will Learn:
A detailed set of rules to guide you through the beginning of a negotiation.
Six negotiating gambits to use and watch for in the middle of a negotiation.
A set of closing gambits that will help you seal the deal.
A strategy to downplay the importance of money in a negotiation.
Tips to help you recognize and understand what buyers are doing when they try to intimidate you.
Buy the book at Amazon