Roger Dawson
Roger Dawson is one of the country's top experts
on negotiating. He is founder of the Power Negotiating Institute, and has
trained executives, managers, and salespeople throughout the U.S., Canada,
and Australia for the past 17 years. His Nightingale-Conant cassette program
Secrets of Power Negotiating is the largest-selling business cassette
program ever published. Several of his books have been main selections of
major book clubs.
More From The Author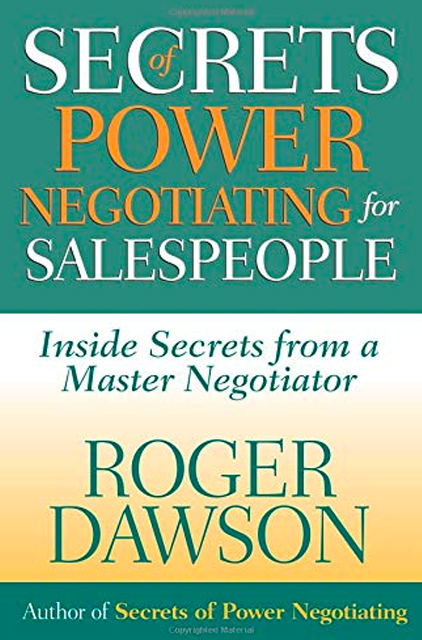 Secrets of Power Negotiating for Salespeople
Roger Dawson