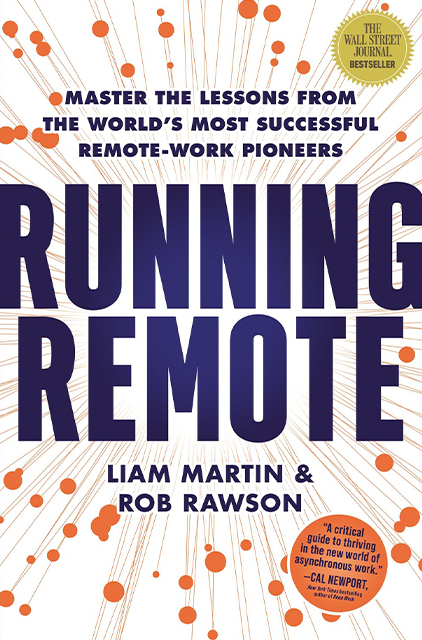 Running Remote
Master the Lessons from the World's Most Successful Remote-Work Pioneers
15min
reading time /
26min
listening time
About the Summary
What if you could work with people all over the world, but you could never meet with anyone in person. The accent has shifted toward the centrality of deep focus–the stuff that creates productivity, clarity, measurability, scalability, and yes, even human happiness. The rapid adoption of the Async Mindset is not just a trend, it's one of the major reboots in human history. In Running Remote: Master the Lessons from the World's Most Successful Remote-Work Pioneers, organizations will learn how to take this giant leap toward greater work sanity for everyone.
In This Summary, You Will Learn:
Three principles of the Async Mindset.
Why this time marks the end of cities.
How to hire and on-ramp the remote worker.
How to transition from colocating to remote work.
Buy the book at Amazon