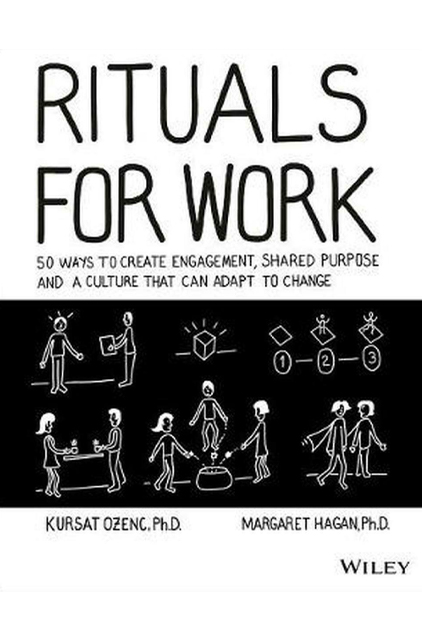 Rituals for Work
50 Ways to Create Engagement, Shared Purpose, and a Culture that Can Adapt to Change
15min
reading time /
18min
listening time
About the Summary
Rituals are powerful tools: They reinforce good habits, motivate personal and professional achievement, create a common bond between co-workers, and build shared values. A ritual is only effective when its purpose is clearly defined. In Rituals for Work, Kursat Ozenc and Margaret Hagan provide a blueprint for building a culture of engagement, innovation, and shared purpose for organizations of all sizes, across industries. It is a resource that will inspire executives, managers, team leaders, and employees of every level.
In This Summary, You Will Learn:
How to change behaviors, form positive habits, and define shared goals.
How to build shared values, foster innovation, and encourage strong teamwork.
How to deal with conflicts effectively and engage others to find resolutions.
How to learn the fundamental concepts of ritual-building and share your knowl­edge with your team.
Buy the book at Amazon